Hello!
My name is Julie Koesmarno. I am a SQL Server MVP and hold Microsoft Certified Solution Expert certifications: in Data Platform and in Business Intelligence for SQL Server 2012. Thanks for visiting my blog! Here's a little bit about me.
Work Experience
I have worked on high profile database system implementations using SQL Server since 2004. These database solutions were custom implementations for Telecommunication, Finance and internet companies with Australia and international presence.
In addition, I have also worked with different types of database, from MySQL, Oracle to Microsoft SQL Server. The latter being my favourite which I have spent a great deal amount of time implementing data management, data staging and data cleansing systems.  I enjoy working with Data, from data analysis, database design to data visualisation.
I currently work as an independent consultant, specialising in the SQL Server and BI space, surrounded by a network of talented and passionate friends and SQL Server/BI professionals, globally. I have moved from one country to another, to pursue my life long passion, travelling and working with data (and I mean, lots of DATA!).
Community
A very good friend of mine, Victor Isakov, was the first #SQLFamily member that I met. He opened my mind about SQL Server and introduced me to the life of SQL Server early 2011. We presented together at Sydney SQL User Group in September 2011.
Since then, I have been active in PASS (Professional Association of SQL Server) as a volunteer and a presenter for local as well as international events. For local events, I have presented at Sydney SQL User Group, SQL Saturdays and virtual chapters.  At international level, I have presented at SQL Rally in Dallas 2012, PASS Summit 2011, PASS Summit 2012, PASS Summit 2013, PASS Summit 2014 and SQL Bits XII.
I have learnt so much and am still learning from SQL Community – #SQLFamily. So this blog is one of my ways of sharing my knowledge and helping out the community.
Passion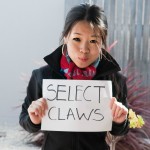 Two of my favourite things are learning and story telling (sharing knowledge). The two go together quite well, along with my passion for travelling.  This site is my new way of learning more about SQL Server, database design, data visualisation and Business Intelligence. Ultimately this is my journey as Ms SQL Girl (in addition to having fun and being silly along the way!)
"Take a leap of faith, life has interesting ways of unraveling itself"