This is one of the first few series on Power BI In A Jiffy. The series is meant to provide a quick update on Power BI related news. Being on the cloud, sometimes changes happen over night and new features are added. The Power BI developer team has the ability to release updates in a shorter cycle than most on-premise / box applications.
Power BI Preview Featured Reports
Power BI site for Power BI Preview has just recently been updated with a new section called Featured Reports as shown below. If you have signed up for Power BI Preview, you would see the following addition on your Power BI site.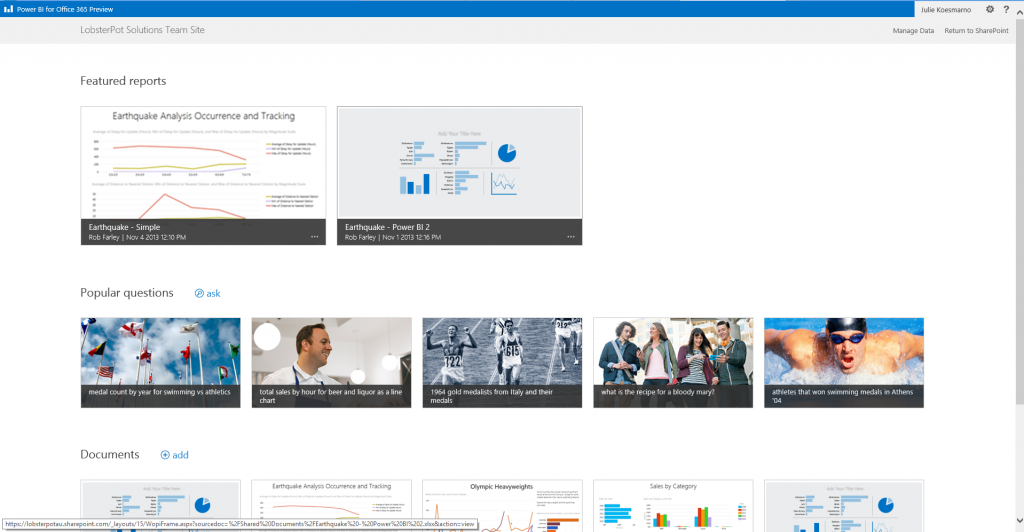 Excel files that are listed under Documents can be added to the Featured Reports section by clicking on the "…" area and choosing Feature option.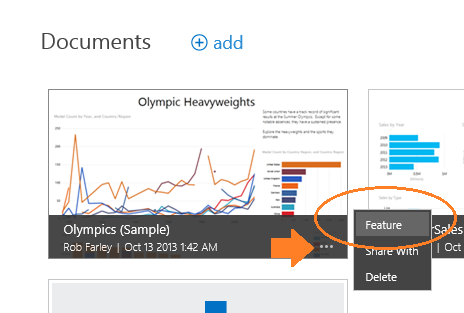 If you wish to remove it from the Featured Reports list, you can simply click on the "…" sign of the report that you wish to unfeature as shown below.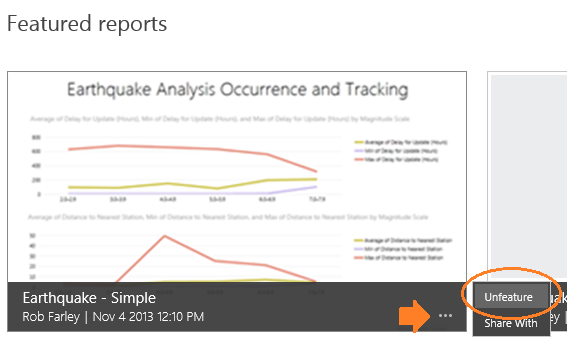 Please note that Featured Reports are effective site-wide, meaning that other users / team members would see those reports as featured too. You can feature and unfeature reports that are created by other users. In my example above, I have just featured / unfeatured report created / uploaded by another team member at LobsterPot Solutions.
Wrap Up
Featured Reports help the team to access frequently used / popular reports quickly. Reports / Excel files are promoted to Featured Reports by a member of the team, for the team.
Further Reading